Exploring Dental Bonding: 3 Cosmetic Uses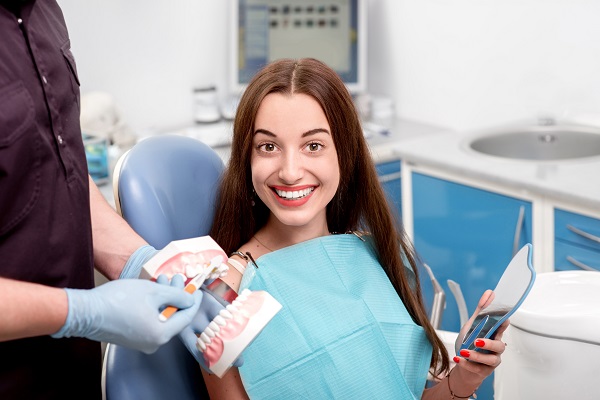 Curious about the applications of dental bonding in cosmetic dentistry? This post delves into three common cosmetic uses of dental bonding, explaining how it can address various dental concerns and improve the appearance of your smile.
About cosmetic dentistry
Want to know what the cosmetic dentistry options are for improving your smile? This is the first thing one needs to understand when considering making over their smile, as it is important to choose the right cosmetic dental treatments. Once someone decides on the right options for them, making an appointment with a general dentist is the next step so that a treatment plan can be made. Popular cosmetic options include teeth whitening treatments, braces, dental crowns, dental veneers, dental implants and dental bonding.
3 Uses of bonding in cosmetic dentistry
Dental bonding is a versatile restoration option, in that it can be applied in various ways to improve the appearance and durability of damaged teeth. The list below includes three different types of uses for dental bonding that allow general dentists to use them for cosmetic reasons.
1. Makes discolored teeth look whiter
Dental bonding can be used to cover up minor to major stains on teeth. The process requires a dental professional to first prepare the tooth carefully for the bonding material, as this allows the bonding material to properly bond to the tooth. Then the preselected bonding shade will be applied in a thin layer, covering up any stains that are preventing one from showing off their smile.
2. Fixes misshapen teeth
Many people who have misshaped teeth will look into their cosmetic dentistry options in order to make any problem teeth blend in with the rest of their teeth. While misshaped teeth can make for an uneven-looking smile, they can also cause bite problems when the teeth are not able to fit together properly. Bonding is a popular cosmetic treatment for making misshapen teeth look more even, making for a pleasant-looking smile.
3. Minimizes gaps between teeth
Gaps between teeth can be minimal or quite large, with most people who have gaps between their teeth wanting to close these gaps. While these gaps can potentially cause oral health problems, more often they are considered to be a cosmetic problem that can be easily addressed using dental bonding. The entire process of closing gaps using bonding usually requires only one visit to the dental office.
General dentists can perform cosmetic dentistry procedures
Ready to make an appointment with a general dentist? Now that the above information has been read, it is understood that dental bonding is a common choice among those who want to improve their smile. It is also understood that there are many uses for bonding, making it a popular treatment for making teeth look more appealing. Ready to schedule a consultation appointment?
Request an appointment here: https://mitchellvillefamilydentistry.com or call Mitchellville Family Dentistry at (301) 202-3499 for an appointment in our Glenn Dale office.
Check out what others are saying about our services on Yelp: Read our Yelp reviews.