Are Dental Sealants a Good Preventative Treatment?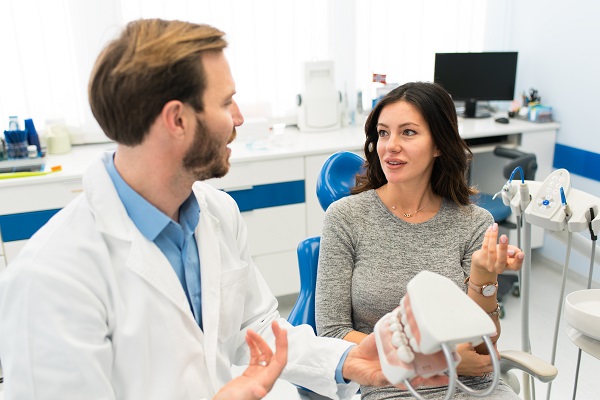 Dental sealants are an excellent preventive treatment to protect the teeth against decay. The dentist will recommend the treatment if patient is particularly prone to cavities or if the child is still learning to take care of their teeth. This article covers the functions of dental sealants as a preventative treatment.
Overview of dental sealants
Dental sealants are plastic-like coating applied to the surface of the back teeth (molars and premolars). The sealants act as a reinforced shield over the teeth and provide additional protection against tooth decay. The procedure is typically recommended for kids, but it can be applied to adult teeth as well.
Dental sealants application
Applying dental sealants is easy and straightforward. First, the dentist will clean and dry the teeth. A dental dam may be used to keep the teeth dry. A chemical solution will be applied to the tooth's surface to improve the bond between the sealant and the tooth. Afterward, the dentist will apply the sealant material by painting it over each tooth, ensuring it reaches the pits and fissures of teeth evenly.
The sealant will be allowed to harden on its own, or the dentist might accelerate the process with a special curing light. After the dental sealant hardens, the patient will be ready to leave the office, but not before the dentist checks that everything is in order. The sealant can remain intact for about 10 years and can be reapplied when necessary.
When to get dental sealants
Ideally, children should get dental sealants as soon as their first permanent molar erupts. This is usually around ages five and seven. The dentist can apply it to other molars as they emerge, which probably occurs around 11 and 12 years of age. Adults and teenagers can also visit the office for sealants as a preventative treatment if they are susceptible to tooth decay.
The baby teeth play a crucial role in setting the path for incoming permanent teeth. They create a stable foundation, so it is important to protect them from damage or premature decay due to cavities. Baby teeth tend to have deep crevices that make them prone to decay. The dentist will usually recommend applying the sealants to children's teeth by the time they turn six years old.
Important points to consider
Dental sealant application is not an excuse to slack on routine oral hygiene habits. Patients still need to brush twice a day with fluoride toothpaste and floss at least once daily. Depending on the condition of the child's teeth, the dentist may also recommend fluoride treatment to protect their teeth. Fluoride will work even if teeth have been sealed and can serve as an excellent preventative treatment because it strengthens and remineralizes teeth quickly, making them less prone to cavities.
In summary
Dental sealants are one of the basic preventative treatments for teeth. If you are interested in the procedure, or simply want to learn more about preventative dental services, contact the dental office for an appointment.
Request an appointment here: https://mitchellvillefamilydentistry.com or call Mitchellville Family Dentistry at (301) 202-3499 for an appointment in our Glenn Dale office.
Check out what others are saying about our dental services on Yelp: Dental Sealants in Glenn Dale, MD.