Dental Restoration Treatment for Tooth Decay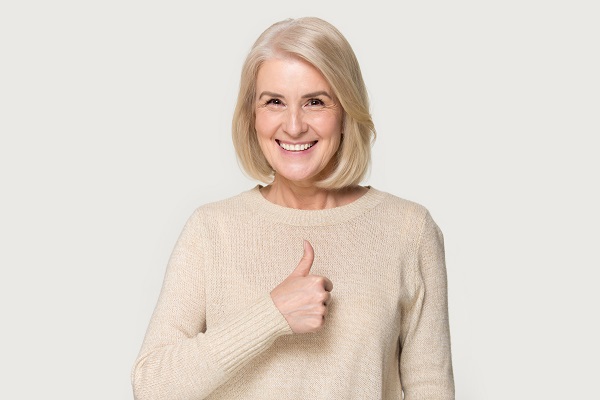 Dental restoration treatments can be used to repair teeth that have been damaged by tooth decay. Such treatments can also restore the look and functionality of the tooth.
Tooth decay is an oral issue that most people have to deal with at some point. There are acids in some of the foods we consume, like citrus fruits, and these eat away at teeth enamel. Bacteria that live in the mouth also form acids that eat away at teeth. When a person has poor oral hygiene, these acids can erode teeth to the point that the tooth becomes visibly damaged and loses its functionality.
Addressing tooth decay with dental restoration treatments
The earliest stages of tooth decay do not have any symptoms, making them hard to detect. It causes many to miss a crucial window of opportunity, since the early stages of tooth decay can be reversed with fluoride treatments. Once tooth decay progresses to its later stages, dental restoration treatments are needed to repair any damaged teeth. This can include treatments like the following.
Treatments
Silver amalgam fillings: These were once the standard way to treat cavities, which are tiny holes that form in teeth as they decay. The process involves the dentist removing decayed material from the tooth and filling the hole with material. The filling seals off the area, preventing acids in the mouth from expanding the cavity
Composite bonding: This has become a more popular option when it comes to treating cavities. The dentist uses composite resins to fill up cavities after removing the decayed material from the area. Unlike amalgam fillings that have a visible dark gray color, composites can be color-matched with the patient's teeth, making it impossible to tell that a patient has composite fillings.
Crowns: Dental caps are usually reserved for more serious cases of tooth decay when the tooth's structure has been severely affected. A large filling would only weaken the tooth at that point, so the dentist might opt to cover it up with a crown. Crowns protect damaged teeth and restore their function. They allow patients to keep severely damaged teeth.
Root canals: Root canals are used to treat severe tooth decay that leaves a tooth's pulp chamber compromised. The process involves making a hole in the damaged tooth and removing its blood vessels and nerve. Medication is applied to fight off any infections before the tooth is sealed with gutta-percha. Teeth that have been treated via root canal therapy are often covered with crowns to protect them.
Extractions: Some damaged teeth cannot be saved. Also, there are times that a dentist might decide that an extraction makes more sense than treating the tooth. For example, there is no point treating a decayed wisdom tooth because you do not need them. Many dentists will recommend extracting a wisdom tooth the first time that it causes problems.
We can restore your teeth
Ready to put tooth decay behind you? Call or visit our Glenn Dale clinic to learn more about your dental restoration options.
Request an appointment here: https://mitchellvillefamilydentistry.com or call Mitchellville Family Dentistry at (301) 202-3499 for an appointment in our Glenn Dale office.
Check out what others are saying about our dental services on Yelp: Dental Restorations in Glenn Dale, MD.