Can a Smile Makeover Improve Your Oral Health?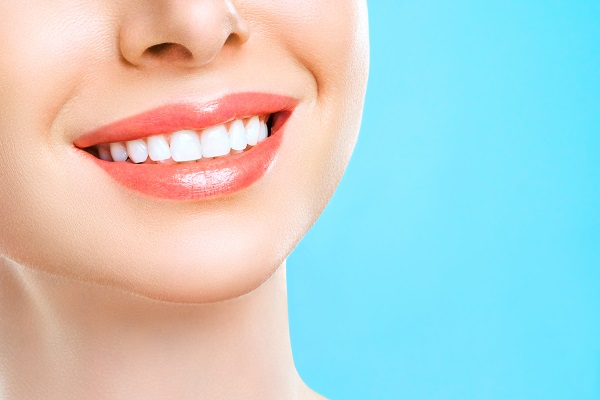 Most people consider a smile makeover to address cosmetic problems with the teeth or gums; however, what many do not know is that oral health can also be improved in the process. Although some smile makeover procedures do not have any oral health benefits, a lot actually do. Continue reading to learn more about these procedures and how they can improve oral health.
A smile makeover to improve oral health
Below is an overview of how a smile makeover may be able to improve oral health. This information can be helpful to individuals who are looking into different procedures.
Understanding what a smile makeover is
A smile makeover is defined as a process involving procedures to improve the way that the smile appears. The procedures may be geared towards the teeth, gums, jaw, or a combination of all of them. Outlined below are a few examples that are most commonly undergone.
Dental veneer placement to cover imperfections
Braces or clear aligners to address crowding or crookedness
Teeth whitening to lift stains
Procedures that can help improve oral health
There are an array of procedures that fall under the smile makeover umbrella; however, certain ones do help to improve oral health. Outlined below are a few examples.
Missing tooth replacement via implants: Dental implants stimulate the jawbone which is at risk of deteriorating when a natural tooth is lost. The procedure also protects the gums since they are left exposed after a tooth is lost
Gum grafting: When gum disease is present, they tend to recede, which results in the teeth being too exposed. This creates a high risk of injury, while also shortening the gums, making the support for the teeth reduced. Gum grafting adds tissue back, which results in stronger gums and more protected teeth
Teeth straightening: Although crooked teeth can be unappealing to look at, they can also result in oral health problems. Oral hygiene may be more difficult to achieve as there are harder to reach areas. Having the teeth straightened makes it harder for food particles to get stuck
The importance of oral health
Oral health is always important; however, it is especially important when undergoing a smile makeover. Dentists aim to make sure that both the teeth and gums remain in good shape throughout the process of transforming the smile. This means that procedures will be done to improve appearance and aesthetics, while also focusing on the health of the area being worked on.
Get started today
Want to find out more about smile makeovers? Talking with a dentist is the best place to start. An evaluation can be performed to determine what type of procedures are most suitable. From there, the dentist can answer any questions or go over any concerns. Additionally, the dentist can highlight how oral health may be able to be improved as it is specific to each patient. Reach out today to get scheduled for an appointment or to learn more!
Request an appointment here: https://mitchellvillefamilydentistry.com or call Mitchellville Family Dentistry at (301) 202-3499 for an appointment in our Glenn Dale office.
Check out what others are saying about our dental services on Yelp: Smile Makeover in Glenn Dale, MD.