Ask a Dentist: When Should I Seek Out a Cosmetic Dentist?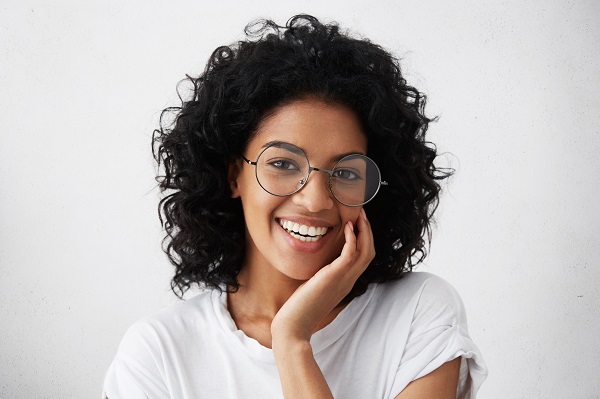 When you are unhappy with your smile, a cosmetic dentist can help. Some people may simply want to improve the appearance of their smile because of some minor issues. Other patients may be looking for a smile makeover because their smile has been altered by decay or a traumatic injury. Fortunately, cosmetic dentistry can help everybody get the answers they need to get the confident smile they deserve. However, these specialized dentists don't just give you a smile that looks great, they are also concerned with how your teeth and mouth function to help you improve your overall oral health.
Who should consider aesthetic dentistry?
There are a variety of different issues that people face when they want to improve their smile. One of the most common issues that people face is the color of their teeth. Over time, there area  variety of issues that cause the natural discoloration of the teeth. Sometimes this can be related to the foods you eat and drink, or habits like smoking. Additionally, discoloration can be caused by tooth decay, oral health, or genetic conditions. Fortunately, there are several different approaches you can take to get that bright white smile. This includes teeth whitening, veneers, or crowns.
If you are concerned about the alignment of your teeth or gaps between teeth, there are other options. One of the most common approaches is teeth straightening. Many cosmetic dentists can help you straighten your teeth by using a teeth alignment system. Invisalign is a common tool that can be used to help close gaps, straighten crooked teeth, or get overlapping teeth back into alignment.
If Invisalign seems too invasive for small gaps, you may also benefit from veneers. These are thin strips of porcelain that are adhered to the front surface of your teeth. Porcelain looks, feels, and functions like your normal teeth, so once your dentist has placed your veneers, it's likely that you will even forget about having dental work!
Find the procedure that is right for you
There are a variety of different cosmetic procedures that can help improve the appearance of your smile. Sometimes you can talk to a general dentist to get the solutions that you need, but if you want a complete smile makeover, you should schedule an appointment with a cosmetic dentist.
Some of the issues that a cosmetic approach can help with are discolored teeth, chipped or cracked teeth, gaps between the teeth, crowding or overlapping teeth, gums that have moved too far up or down the tooth, or a variety of other issues.
Aesthetic dentistry offers several different techniques, such as caps, veneers, dental implants, teeth straightening, customized teeth whitening, and gum operations to help improve the appearance of your smile.
When you schedule an appointment with a cosmetic dentist, it is important to think about the things that you would like to improve with your smile. Writing some of these things down in advance can help. Additionally, if you can find pictures of somebody that has your ideal smile, it can help us recognize which procedures might be right for you. Finding the perfect smile doesn't have to be impossible, and we can help.
Request an appointment here: https://mitchellvillefamilydentistry.com or call Mitchellville Family Dentistry at (301) 202-3499 for an appointment in our Glenn Dale office.
Check out what others are saying about our dental services on Yelp: Cosmetic Dentist in Glenn Dale, MD