Oral Surgery for Dental Implant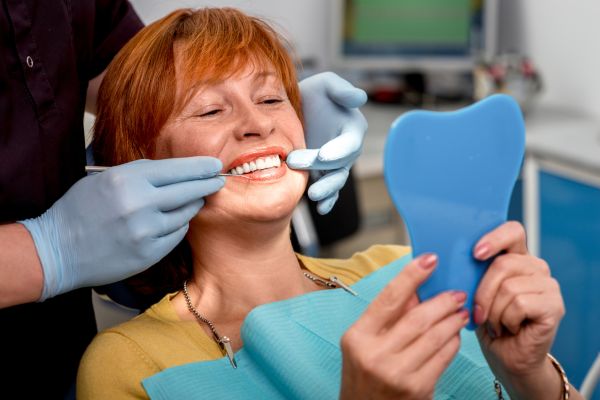 Dental implant surgery involves the replacement of missing teeth with a surgically inserted metal post. This oral surgery is becoming increasingly popular every passing day. If you are considering dental implants, you will need oral surgery. You should prepare early for the procedures that may be involved.
Surgery for dental implant
A patient may need oral surgery to resolve problems with the mouth. One common problem that oral surgeons help treat is tooth loss. Dental implants are an effective treatment option for missing teeth. Implants may be required if a person has lost teeth because of an infection or accident. They can also be an alternative to other tooth replacement options such as dentures and bridges.
The procedure
The oral surgery will begin by the oral surgeon making a small incision in the gum tissue. The titanium post of the implant will be placed into the jawbone. The gum tissue will then be stitched closed. This is necessary, in order, to prevent debris or infection from getting into the opening. A patient will have to wait for some months for the implant to fuse to the jawbone.
Since the time taken for the bone to grow around the implant varies for many individuals, it is not possible to know in advance how long the process will take. But this process is very important. After healing and fusion, the oral surgeon will open the area and place the abutment before finally inserting the replacement tooth on the implant. Sometimes, the procedure can be done in a single visit.
Additional surgeries
Depending on the situation, a patient may need additional surgeries before the procedure. Sometimes, a tooth has to be removed before dental implants are put in. If the tooth is still there, it has to be extracted. Anesthesia will ensure a pain-free procedure. Pulling a tooth takes a short time, but if it is fractured, the oral surgeon will be cautious, in order, to avoid fragmentation. A dental implant can be inserted immediately or within a few weeks after extraction.
Bone graft is a procedure that is needed in cases where a patient has inadequate bone volume to receive an implant. This problem is usually found in individuals with missing teeth. The jawbone may lose density because of resorption. Having adequate bone mass and a secure implant is vital for long-term success.
If a patient does not have enough bone in the jaw to support the implant, the oral surgeon can add new bone. This can be achieved through bone grafting. This procedure involves using transplanted bone to rebuild bones. It can promote bone growth. If it is successful, the bone will be strong and healthy enough to support the implant.
Prepare for oral surgery
The dental implant procedure offers a great way to replace missing teeth. The process involves placing an implant in the root of a tooth and then placing the crown. Sometimes, patients may need additional surgeries to prepare for the procedure. If you want to learn more about oral surgery for dental implants, talk to your oral surgeon.
Request an appointment here: https://mitchellvillefamilydentistry.com or call Mitchellville Family Dentistry at (301) 202-3499 for an appointment in our Glenn Dale office.
Check out what others are saying about our services on Yelp: Read our Yelp reviews.